This is a great article.  I always tell people that are considering a new nonprofit to truly consider the options.  Nonprofits are a lot more than a group of people with a passion.  I hope this article finds you all well…enjoy!!!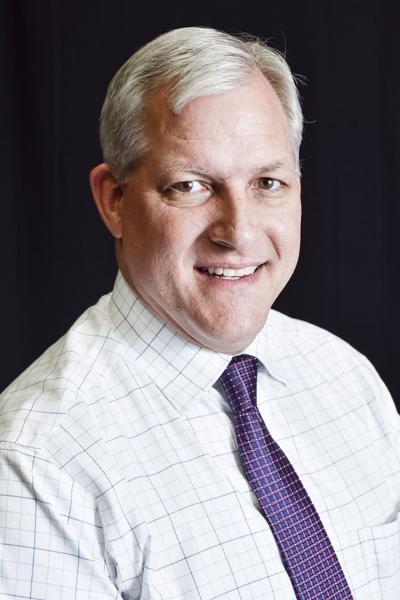 The first characteristic is action. When a generous and caring individual sits down with me and begins to describe the plight of others and the actions he or she is willing to take to help alleviate their suffering, I am always listening for the distinction between what they are wanting to support financially and what they are willing to do physically. If they lean toward a significant amount of physical activity, such as operating a facility, conducting a summer camp or working directly with those needing assistance, then the solution to their charitable problem is likely the creation of a new nonprofit organization.
I always advise such individuals to search exhaustively for any existing nonprofit that is already doing similar work before starting a new nonprofit, but if there is not an organization at the right time and place to help those in need, then there are great organizations that can help you get a new nonprofit started. The request is so common that the East Texas Center for Nonprofits at the United Way of Smith County hosts a monthly session titled "Becoming and Operating a 501(c)(3)." If you have a burning desire to roll up your sleeves and get in the trenches operating a nonprofit to serve those who have no place else to turn for those services, creating a new charitable organization may be your best course of action.
When it is clear that a generous philanthropist is not interested in starting or operating a nonprofit, but rather looking for the most appropriate means to provide long-term support to an existing one, our conversation focuses on determining if a private foundation or donor-advised fund can more effectively accomplish the donor's objectives. The next characteristic I listen for in the conversation is the desired level of donor control. If a donor wants to involve family members on a governing board, play an active role in investing charitable resources, receive compensation for their efforts or review grant proposals from charities, then a private foundation can effectively accommodate that level of donor engagement and control.
A private foundation is a separate 501(c)(3) organization that requires active governance and oversight by a board of directors, but it typically does not provide active charitable services, such as operating a shelter or providing case management. The legal structure of a private foundation allows interested donors to contribute assets to the private foundation and actively participate in decisions with regard to managing those assets and making grants to charities. Because a private foundation is a separate legal entity, donors must consider succession planning and how to properly train the next generation of foundation directors.
If a donor does not want to operate a charity or private foundation, they may be a candidate for a donor-advised fund (DAF) at a public charity such as East Texas Communities Foundation. The key characteristic of this type of donor is simplicity. A donor looking for the easiest way to provide long-term support for one or more charities without the responsibility of operating a separate organization and keeping up with ever-changing regulations will appreciate the simplicity of a DAF.
DAFs are owned and controlled by a public charity that is responsible for knowing and following current laws and regulations. Donors can provide, as the name suggests, "advice" with regard to the ultimate organizations that receive distributions from the fund, but the sponsoring public charity handles all the steps in the donation process, including accepting contributions of simple or complex assets, managing the investments of the fund, processing grants and filing annual tax returns. In addition, at a sponsoring charity such as East Texas Communities Foundation, the staff of the charity can serve as a resource to provide advice and answers to many donor questions.
If you can't decide if you need to create a new charity, start a private foundation or open a donor-advised fund, the next best thing you might consider is whether the key characteristics of action, control or simplicity dominate your thoughts. Come have a conversation with us and we'll try to get you pointed in the best direction to help you give well.
Guest columnist Kyle Penney is president of East Texas Communities Foundation and a Chartered Advisor in Philanthropy. Philanthropy builds community and changes lives. ETCF supports philanthropy by providing simple ways for donors to achieve their charitable goals. To learn more about ETCF or to discuss your charitable giving, contact Kyle at 866-533-3823 or email questions or comments to etcf@etcf.org. More information is available at www.etcf.org. Encourage your favorite charities to participate in East Texas Giving Day on April 30. Learn more at www.EastTexasGivingDay.org.